Duration: The Master of Business Administration requires the completion of 54 units of study and can be completed in 1.5 years of full time study (or the equivalent part time).
The course is offered by the College of Business, Government and Law as part of the Graduate Program in Business Administration and may be completed without a named specialisation. 
Study Mode
Online delivery, supported locally by Uni Hub Spencer Gulf
Admission Requirements
Applicants must:
• hold a bachelor degree or equivalent qualification from an approved tertiary institution, with at least
three years post-degree work experience, and take part in an interview;
OR
• have completed the Graduate Diploma in Business Administration at Flinders University (having met the
current entry requirements of that qualification).
Under certain circumstances and subject to specific conditions, the Dean (Education) may, under, admit others who can show evidence of fitness for candidature.

Credit Transfer and Exit Qualifications

The MBA articulates with the 18-unit Graduate Certificate in Business Administration and the 36-unit Graduate Diploma in Business Administration, and the sequentially developed topics allow progression through the three awards.
Students who have completed the Graduate Diploma in Business Administration at Flinders University normally receive credit for up to 36 units of topics towards the Masters degree. Alternatively, students enrolled directly in the Masters program may choose only to meet the requirements for the Graduate Certificate or Graduate Diploma and exit with that qualification, ie:
• 4 subjects – Grad Cert in Business Administration
• 8 subjects – Grad Dip in Business Administration
• 12 subjects – MBA
SUMMARY

The MBA course is designed to provide a strong foundation of business knowledge, skills and attitudes to support ethical, global business management of organisations including private sector business organisations, not-for-profit organisations and public organisations.
Through experiential learning techniques students will develop knowledge and skills to conduct independent research, carry out industry and discipline related projects, and relate their learning to their individual business experience.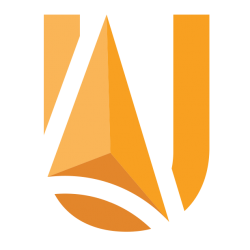 We can organise an appointment to explain specific course information or answer any questions. We provide full application and enrolment support. We communicate direct with the university and are here to help throughout the entire process and beyond.