Support regional students to reach their potential
At Uni Hub Spencer Gulf, we are passionate in providing local people with the opportunity to study at a tertiary level, without having to leave the region.
We work closely with the community with a shared purpose of providing local people with the chance to gain a professional qualification and local employment in a rewarding and successful career.
As a community-owned tertiary study centre community support is vital for our long-term viability.
Making a donation to Uni Hub Spencer Gulf will allow us to continue to support our students to achieve academic success. Every donation helps us with in this goal of helping our students succeed.
Through our partnership with Uniting Country SA, all gifts of $2 or more made to Uni Hub Spencer Gulf are tax deductible. Please note, you will be directed to the Uniting Country SA donation page. It is IMPORTANT that you indicate that your donation is for Uni Hub Spencer Gulf in the comment box. This will ensure your donation is forwarded on to the Uni Hub.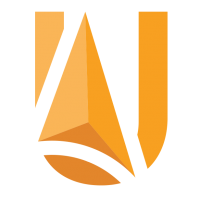 The Uni Hub relies heavily on partnerships with local businesses and employers who will ultimately benefit from the increase in local university graduates ready to live, work and stay in our region as qualified professionals.
Talk to us about opportunities for your business or industry association to work with Uni Hub – from corporate sponsorship, offering a student scholarship, cadetship, industry placement, supporting our industry networks and student events, or providing your staff as industry mentors or course tutors.
Contact us on 8656 9951 for more information on how to get involved.